Rachel Toomim


Acupuncture Physician
Acupuncturist, Rachel Toomim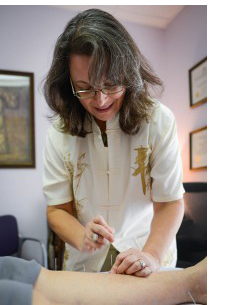 For over 30 years, acupuncturist Rachel Toomim has been recognized as a distinguished leader, scholar and a results-oriented practitioner. As acknowledgement of her advanced acupuncture techniques and leadership skills, she received the Chief Justice Commendation from the Supreme Court of Florida and was elected to three national acupuncture boards. She teaches throughout the country and served as faculty for the University of Miami's School of Complementary & Alternative Medicine. Rachel Toomim A.P. is able to merge acupuncture theory with understandings from modern medicine to allow for better integration with treatment provided by your doctor and other practitioners.
Rachel Toomim, A.P.
Advanced Acupuncture | Advanced Acu-Energetics
Qualifications
Acupuncture Physician—over 33+ years
Drug Court Consultant
Drug Court Project Director
Registered N.A.D.A. Trainer
National Speaker: Acupuncture & Oriental Medicine, Addictions/Mental Health/Public Health, Drug Court
Instructor/Trainer: Acupuncture, Ear Acupuncture, Addictions/Mental Health/Public Health,
   Drug Court, Advanced Acupuncture from the Classic Texts
Former Board Member, The American Association of Acupuncture & Oriental Medicine-503(c)(6), The
   Acupuncture and Oriental Medicine Alliance-503(c)(4)
Former Vice President/Training Chair, National Acupuncture Detoxification Association (NADA)-503(c)(3)
Former Board Member, Acupuncture and Oriental Alliance-501(c)(4)
Academic Auditor—Assessed Masters of AOM Program, East West College of Natural Medicine
Education
Acupuncture Physician, Florida Institute of Traditional Chinese Medicine
Institute Van Nghi– USA, ongoing post-graduate studies with world renowned acupuncture scholar Tran Viet Dzung MD
AcuPoint Injection Therapy Certification
Classical Feng Shui Practitioner—WuJi Academy, Master Han, Grandmaster Yap Cheng Hai
Master Face Reading Certification—Lotus Institute, Lillian Pearl Bridges
Quantum Clearing System Practitioner: Institute of Subtle Energy Education (ISEE)
National Institute of Cranial Studies
Neuro-Linguistic Psychology and Meta-Energetics, University of Miami
Licensed Massage Therapist, Suncoast School of Massage Therapy
Licensed Massage Therapist, Chicago School of Massage Therapy
University of Texas at Austin
Awards
Chief Justice Commendation - Supreme Court of Florida
Teaching & Public Speaking
N.A.D.A. Protocol for Addictions/Mental Health:  Acupuncturists, Counselors,
    Physicians, Court Personnel
Drug Court Implementation:  Criminal Justice Professionals
Acupuncture for Physicians Program, University of Miami School of
    Complementary and Alternative Medicine
    Other Teaching Venues include:
Florida Institute of Traditional Chinese Medicine, St. Petersburg
The Academy of Chinese Healing Arts, Sarasota
The AuriculoTherapy Institute, National Organization
Electro-Therapy Association
The West Palm Beach Treatment Drug Court, West Palm Beach
The Annual N.A.D.A. Conference,'97, '98, '99, '02, '03, '04, '05,'06, '07, '08, '09, '10, '13
The Annual Acupuncture & Oriental Medicine Alliance Conference: 1999, 2000, 2001,2002, 2003, 2004, 2005,2006, 2007
The Annual AAAOM Conference, 2007
Florida Pre - Trial Association
The National Association of Drug Court Professionals
The Academy of Five Element Acupuncture
Dragon Rises College of Oriental Medicine
Addiction Health Summit, 2016
In the news: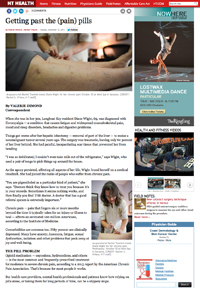 Please view our "About Acupuncture and Acu-Energetics" page.